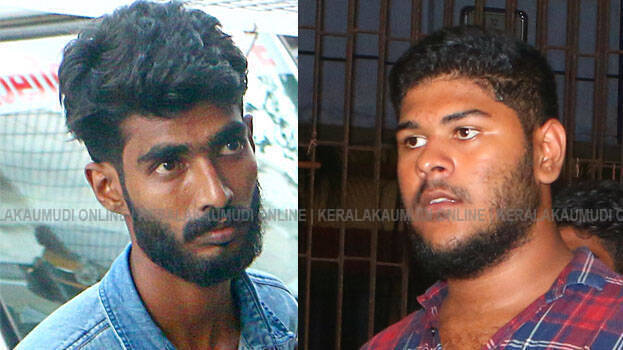 KOZHIKODE: The investigating team said Alan Suhaib and Thaha Fazal, the two students arrested under charges of UAPA in Pantheerankavu have been confessed to being urban Maoists. Their custody tenure will expire tomorrow. During NIA's interrogation crucial information has been obtained about the third person in their group. The central intelligence unit also questioned the accused.
Although the defendants did not initially cooperate with the interrogation, they were openly admitting to being urban Maoists when the team produced digital evidence. In addition, some crucial details obtained from the memory card and pen drive of the two shows their Maoist relation.
Meantime, police said some of the evidence was destroyed. The high court will consider their bail pleas tomorrow. Alan and Thaha have been charged for offences like being members of a banned movement and for spreading their ideas.
Earlier, when the bail pleas were considered, advocates M K Dinesh and N Shamsu demanded that the court voluntarily waive the UAPA charged on them. They had pointed that the accused has no connection with the Maoists. However, the court then said bail cannot be granted as UAPA exists.