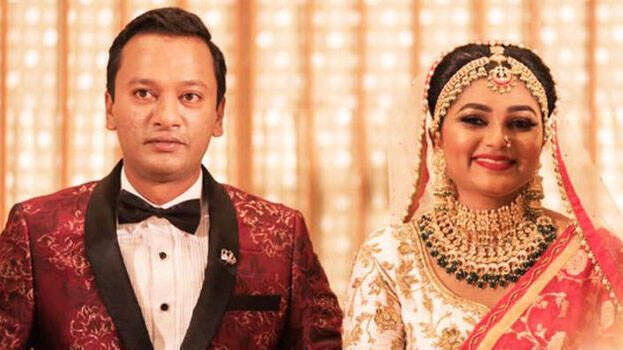 Sreelekshmi Sreekumar, anchor, actress and daughter of Jagathy Sreekumar tied the knot at a function held in Kochi. She got married to Jijin Jehangir, a commercial pilot. Her close relatives and friends attended the function held at Grand Hyatt in Kochi which was a low key-affair.
Renjini Haridas, Archana Suseelan, Diya Sana and many others turned up for the function to bless her. Hibi Eden MP, MLAs Eldos Kunnappilly, T J Vinod, Ebrahim Kunju and many others were present.
The two got married after dating for five years. Sreelekshmi and her mother were staying in a house near the college where she was studying for degree. Jijin was her neighbour that time. Sreelekshmy's mother and Jijin's mother became friends and later Sreelekshmy and Jijin. They were friends initially but later grew closer.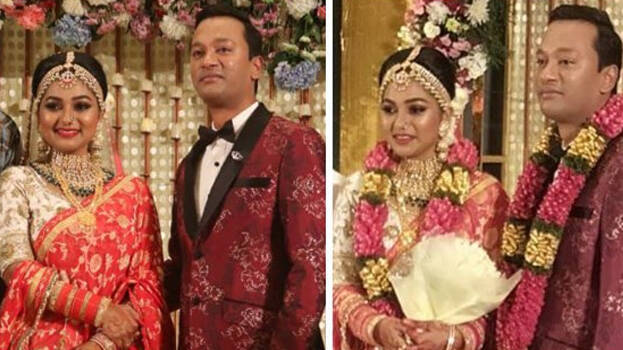 In an interview, she had mentioned that she would get her father's blessings before marriage. As per my father's desire, I am getting married and going to a good house, she said.