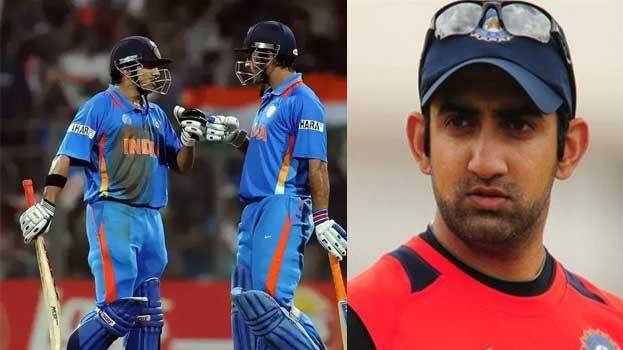 Indian cricket fans still remember Gautam Gambhir's fabulous knock in the final of the 2011 World Cup. While many people consider Gambhir as the hero behind India's victory, the former India opener recently sparked controversy by blaming former captain Mahendra Singh Dhoni for his dismissal.
It must be noted that after losing the wickets of Sehwag and Tendulkar at an early stage, it was Gambhir who anchored the Indian innings while chasing a target of 265 posed by Sri Lanka. Gambhir, who was involved in a 109-run partnership with MS Dhoni, recently revealed that it was Dhoni's reminder that caused him to miss the century mark in the innings. "When I was on 97, I tell every youngster and every person that before getting to 97, I never thought about my own individual score but looked at the target set by Sri Lanka. I remember that after the completion of one over, Dhoni told me that 'three runs are remaining, get these three runs and your hundred would be completed', he said.
According to Gambhir, Dhoni's words forced him to shift concentration to his individual performance."Before that moment, my target was only to chase Sri Lanka's target. If only that target remained in my mind, maybe, I would have easily scored my hundred," he added. It must be noted that Gambhir got bowled by Lanka's Thisira Perera when he attempted for a boundary.

"When I was walking back to the dressing room after being dismissed, I said to myself that these three runs would trouble me for the rest of my life and that is true," Gambhir added.