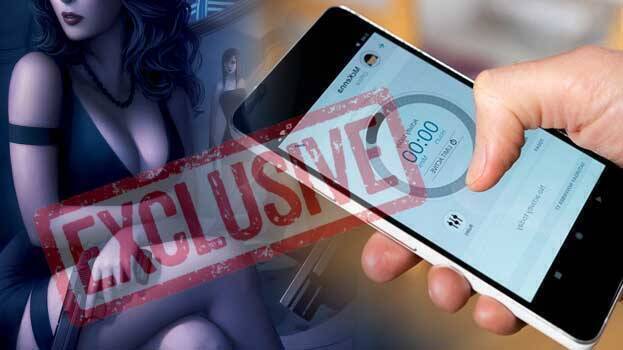 THIRUVANANTHAPURAM: A sting operation conducted by Kerala Kaumudi Flash has brought out the modus operandi of online sex traders from different districts in the State. It was found out that the illegal 'sex for money' business was thriving under the guise of dating opportunities published through websites
Excerpts from telephonic conversations the reporter had with agents. The contact numbers were procured from dating sites.
Kozhikode
Reporter: How can we go about it?
Agent: We have 'in-call' and 'out-call' services. That means once you win our trust, you will find a place in our registry. Thereafter, we shall give the details of fresh arrivals (of girls) whenever you call us.
Reporter: Will there will be any problem?
Reproter: No. Totally safe, be it day or night… Come in boldly.
Reporter: Rate?
Agent: 3500 per two hours
Reporter: Any advance?
Agent: As you wish but book before 10:30 pm

Ernakulam
Reporter: Don't you need advance?
Agent: No need for advance. Pay directly to the girl after the job is done.
Reporter : Where should I come ?
Agent: Come near Kallur stadium and call me. Don't give additional tips to the girl we send. I'll whatsapp you photos beforehand. Trust me 100 per cent. Rs 25000 for one night.
If you need college girls, you will get them. Massaging and shower-bath services are also there. The rate is 1500/hour. Extra money for extra works…
Idukki
Reporter: Where is this?
Agent: Munnar. Not only Malayali girls, Tamil Nadu college girls are also available
Thiruvananthapuram
Reporter: I'm from Thiruvananthapuram
Agent Where from Thiruvananthapuram? Come quickly to Kesavadasapuram. Now there are five girls here and you can choose…
Reporter: Will there be any cheating?
Agent: 'Ayyo'! First of all, this is such a business. If there is cheating, even God will not forgive us… We take direct payment after the job is done…there is no online transaction…