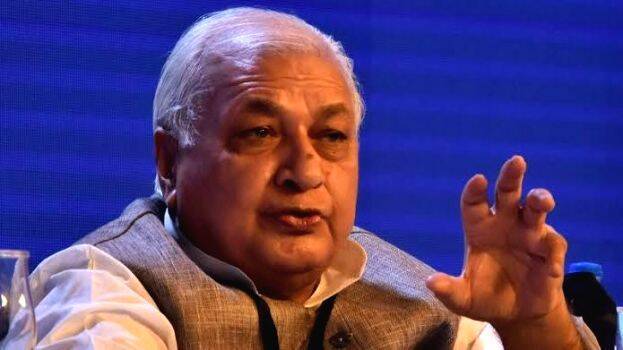 THIRUVANANTHAPURAM: Kerala Governor Arif Mohammed Khan, who is also the chancellor, summoned vice-chancellor Dr. V.P. Mahadevan Pillai to Rajbhavan and asked him about the new development in the Kerala University. He inquired about the actions taken after the moderation fraud surfaced. To this, the VC replied that investigations of technical panel and internal panel is progressing and a crime branch investigation on the incident was recommended. The governor expressed discontent over the reply and directed that the university procedures including result declaration and the conducting of examinations should be strengthened. He demanded further actions in the meeting which lasted 10 minutes.
Following the governor's actions, the data in the controversial software of the ES sections was sealed off by the university and the functioning of computers were stopped. A letter has been sent to the Crime Branch for technical inspection of the computers.
In the meanwhile, it was found that an order to solve the errors in the software by former vice-chancellor Dr. P.K. Radhakrishnan was kept hidden away by the computer centre director Vinod Chandran. The order was made on February 8, 2017 after the exam controller submitted a report to VC on November 19, 2016. As per the indications, the director will face actions.
Tomin Thachankary, the CB chief, said the vice chancellor's recommendation for Crime Branch investigation wasn't received and DGP Loknath Behera didn't receive any such letter either. Thachankary said the CB will undertake the case soon after receiving the recommendation.