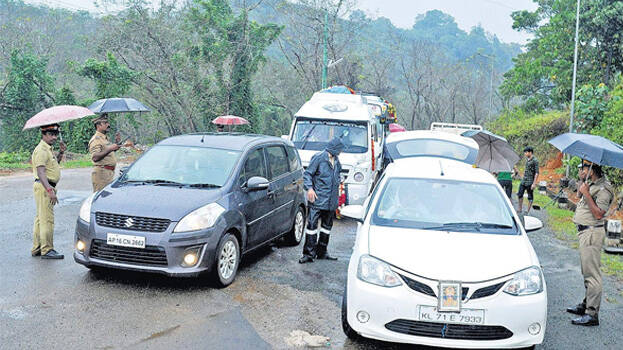 KOCHI: The Kerala High Court permitted entry of private vehicles to Pampa. The government took a favorable stand on the issue in the court. The order of the court is likely to be implemented from today. The court order said that though private vehicles can go up to Pampa, vehicles should be parked at Nilakkal after dropping devotees.

The court has banned parking vehicles on the road side between Nilakkal and Pampa. Vehicles should be parked at Nilakkal after dropping devotees at Pampa. The devotees can be picked up from Pampa after the darshan.
A devaswom bench of the high court has given permission to vehicles with 12 seats. Moreover, the government has informed the court that two-wheelers should also be given concession. The high court will take a decision on it after consulting with the plaintiffs.
The court action is on the plea of former administrative officer of devaswom board P Prasanna Kumar seeking permission for small vehicles to enter Pampa. The police had taken a stand against entry of small vehicles to Pampa.
Pathanamthitta district police superintendent had informed the court that parking allowed on the roads in Pampa and Hill top sectors are in a dilapidated situation after the floods. Parking cannot be permitted as there are chances for mudslide. Police said permitting vehicles to Pampa will worsen transportation.