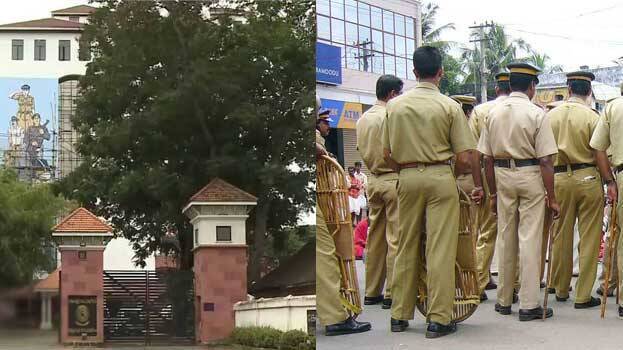 THIRUVANANTHAPURAM: Two assistant commissioners in charge of traffic in the city and two circle inspectors were made to stand till midnight as punishment after state police chief Loknath Behera's wife got stuck in the traffic jam at the bypass in Kazhakoottam.
DGP's wife is the chief of the HR section in a noted IT Company in Technopark. She got stuck in the traffic jam while returning from work last evening. The police had controlled traffic last evening at 6.45 pm from Palayam to Chackai bypass to give way for the governor to reach the domestic airport. It was informed earlier that the governor will leave Raj Bhavan at 6.40 pm. Police blocked vehicles for nearly ten minutes at the bypass and Palayam-Chackka Road.
It was at this time DGP's wife, who was coming in a private vehicle got stuck in the traffic. None of the police officers knew this. When the four officers in charge of traffic were relaxing after the governor reached the airport safely without getting stuck in evening's traffic jam, they got a message from police headquarters asking them to report immediately. Not knowing for what the four reached the headquarters.
The four were asked to meet the DGP directly. The official talked harshly and asked them to leave if they don't know how to control traffic. They were made to stand till midnight as punishment. Later leaders of police organisations and top officials intervened and asked them to leave. Earlier also many officials had to face this kind of situation.

Many from the police department secretly say that this is the first incident.