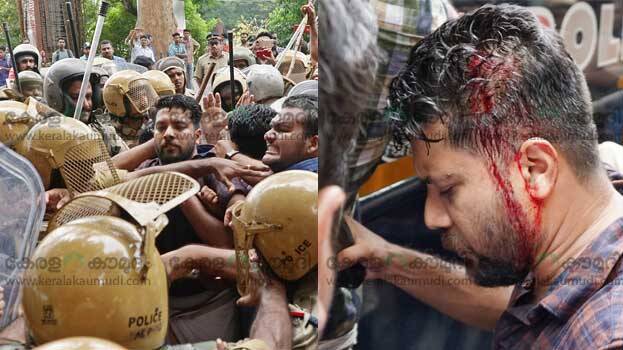 THIRUVANANTHAPURAM: Shafi Parambil, Congress leader and MLA was injured in a baton charge by police against a KSU march here. Shafi's head was visibly bleeding and he was taken to AR Camp after arrest. He was then shifted to Medical College Hospital for treatment.

The opposition boycotted the Assembly protesting the delay of treatment for the injured MLA.

KSU organized a march as protest against Kerala University mark moderation fraud, PSC examination fraud and the murders of Walayar sisters.