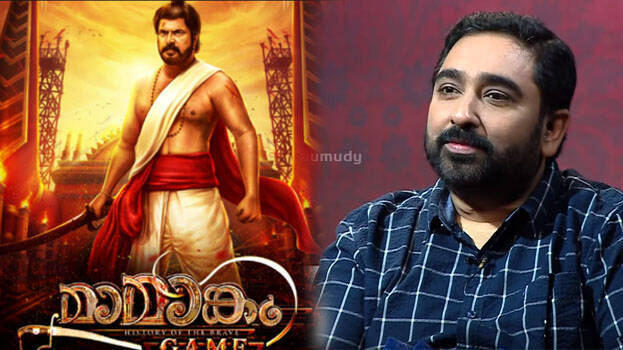 The big budget multilingual film Mamangam has popular music director M Jayachandran as its music director. What makes him stand out from his contemporaries is ability to compose songs that trigger nostalgia and give the feel of the good old world of melodic filmi songs. We can expect such genre of songs in Mamangam also.

At Kaumudy's programme Tharapakittu, Jayachandran made an important revelation. "It has been two years since the work of Mamangam started. The path for Mamangam was a difficult one with a lot of hurdles… especially for its producer 'Venu chettan'. He is a very close friend of mine. I used to travel with him.
On the whole, I know the A to Z things of the cinema. I have given Venu chettan a good support.

There are four songs in the film. Certainly, the cinema will be a Mamangam, says Jayachandran.

Venu Kunnappilly is producing the film directed by M Padmakumar. The script has been written by Shankar Ramakrishnan. Unni Mukundan, Kaniha, Anusithara, Siddique, Tharan Arora, Sudev Nair, Suresh Krishna, Ratheesh Krishna, Prachi Thehlan and Master Achutham are the stars.