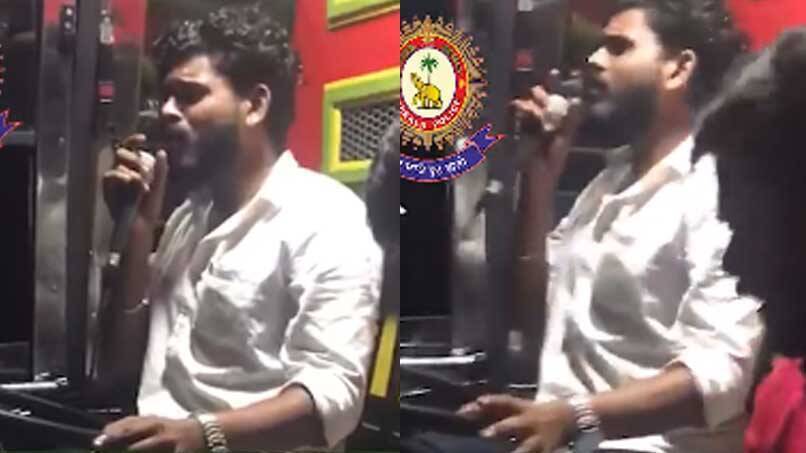 Police have taken action against the driver of a bus in connection with the incident in which the girl students in the running bus played with the gear of the bus, which was heading towards a picnic spot.

The police have suspended the licence of Wayanad Kalpatta native M Shaji for six months. Following this, the police also cancelled the licence of another driver. This is for singing while driving the bus.

The police have informed this through the Facebook page.

The post has the title "ganamela driver's licence has gone following which Ganamela driver's licence also…" Interestingly, the police have shared the video of the driver, who can be seen singing while driving the bus.

Through this, the police are also trying to warn against such practices..

The licence of Shaji was cancelled after girl students shifted the gear back and forth in between their trip to Goa. Someone had taken the video of act and sent it to Transport Commissioner. The action was sudden.

When Shaji is seen sitting in the driver's seat and riding the bus, the girls are seen entering the cabin and shifting the gear.