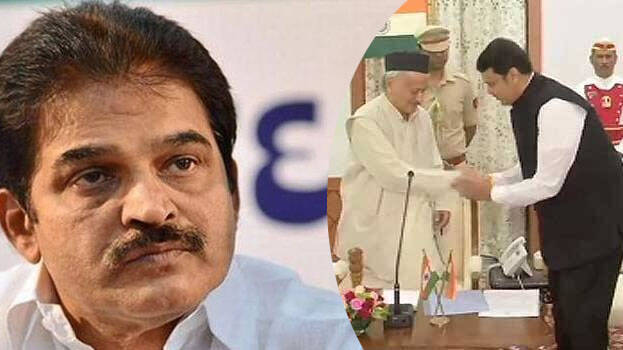 MUMBAI: Right after the surprising turn of events in Maharashtra, Congress has responded that the NCP's coalition with BJP was a political betrayal. AICC general secretary K.C. Venugopal said that the Congress agreed compromises in order to keep BJP away from power.
"Sharad Pawar met with PM Modi. He said he talked about the problems of farmers with the PM. But now it's understandable that all of this was a well prepared drama. It's not clear whether Sharad Pawar is part of this change in politics", Venugopal said.
On Saturday morning, in a stunning political development, Maharashtra Governor B.S. Koshyari administered the oath of office to BJP leader Devendra Fadnavis as the new Chief Minister of Maharashtra and NCP leader Ajit Pawar as the new Deputy Chief Minister.
The two were sworn-in at a function in the Raj Bhavan held around 8 a.m. in the presence of a few BJP and NCP leaders, and other government officials.