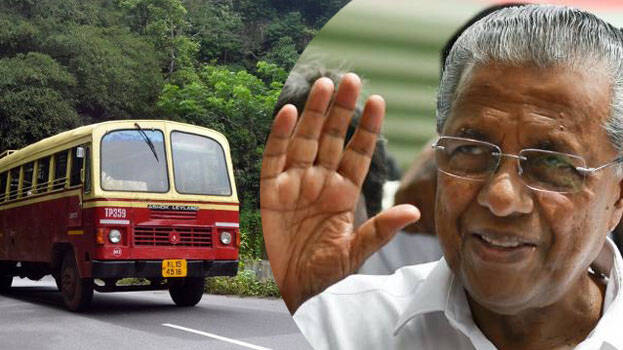 THIRUVANANTHAPURAM: The foreign trip of the Chief Minister Pinarayi Vijayan and Transport Minister A.K. Saseendran is in the midst of the salary crisis of KSRTC employees, without even holding a meeting on the issue.
The unions of the ruling party have been staging protests for the past one week for salary. Funds of Rs 50 crores were sought from the government but Thomas Isaac, the Minister for Finance, hasn't uttered a word on the same.
Though 15 days' salary was allotted, banks have taken their share of loan installment from this money. The transport minister would only return on the 4th of next month. No dialogues will be held until then. Long story short, the employees staging hunger strike for salary have run out of ways.
Meanwhile, the management has said that the salaries of driver, conductor and mechanical section employees would be distributed on Saturday and Sunday. Driver Union office bearers have said that an indefinite strike would be started if the issue is not sorted out at the earliest.