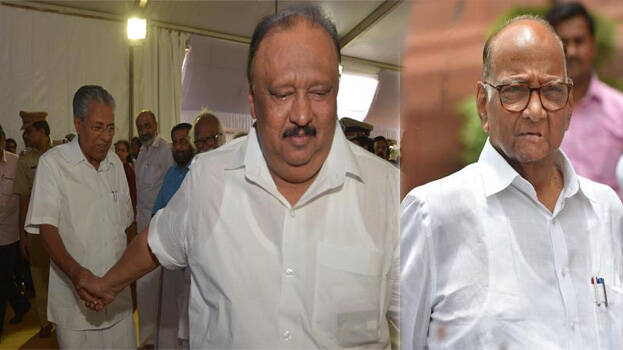 THIRUVANANTHAPURAM: Soon after the NCP shocked the nation by deciding to support BJP in Maharashtra, Kerala Chief Minister Pinarayi Vijayan and LDF convener A Vijayaraghavan sought an explanation from the NCP leaders in Kerala. Following this, NCP leaders informed that the development in Maharashtra will not affect the party's alliance in the LDF.
According to NCP leader Thomas Chandy, Kerala NCP will continue to stand by the state government in Kerala. He also added that Chief Minister Pinarayi Vijayan had contacted him soon after listening to the new developments in Maharashtra. "The CM told us to forget it if Ajith Pawar had actually grabbed a few MLAs from the party," Chandy said.
Chandy also blamed Congress for causing a coup in Maharashtra. Earlier, NCP national general secretary TP Peethambharan Master had demanded the party leadership to take strong action against Ajith Pawar.