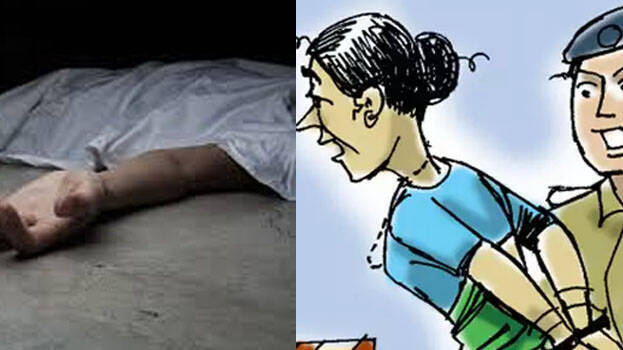 MARAYOOR: A woman was arrested in Udumalpet near the Kerala-Tamil Nadu border for murdering her husband. The woman has been identified as Umadevi, a native of Sultan Petta.
According to the police, it was Umadevi who had brought her husband Venkatesh to the hospital Venkatesh, who was seriously injured, died shortly. When quizzed about the accident Umadevi told the authorities that her husband got injured in a road accident. Following this, a post mortem was conducted and the dead body was handed over to the family members. However, things took a turn after the post mortem report suggested that Venkatesh's death was not caused by an accident. As per the report, Venkatesh died because of a strong blow at the back of his head.
Upon police questioning, Umadevi admitted that she had committed the crime following a dispute over Venkitesh's drinking habit. She said that Venkatesh had sold a mixer grinder worth Rs 2000 to buy alcohol. Soon after discovering this, Umadevi quarrelled with him and eventually murdered him out of anger.