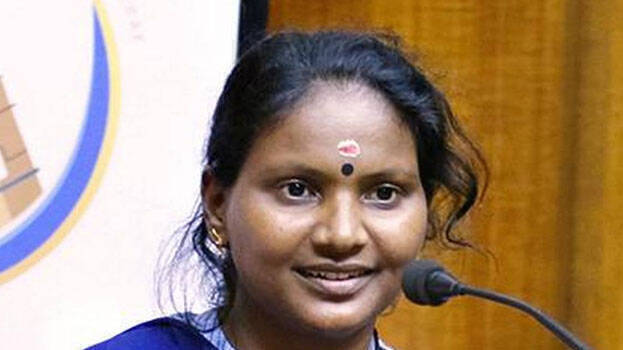 NEW DELHI: It has been alleged that some women MPs including Ramya Haridas were manhandled by male marshals over the protests witnessed in the Maharashtra issue. During the protests, congress MPs clashed with the marshals.
In the meanwhile, Speaker Om Birla ousted T N Prathapan and Hibi Eden for trooping into the well of the house with placards. Benny Behnan sustained injuries in the scuffle with the marshals. There was a bid to manhandle Ramya Haridas when she intervened on the issue.
Congress leader Ranjan Choudhary said this is the first of its kind. Have given a complaint to the speaker on it and is waiting to see what action will be taken against those responsible. Ramya has also lodged a complaint to the speaker. Sonia Gandhi held talks with the speaker and sought strict action against them.
Both the Rajya and Lok Sabhas were adjourned on the Maharashtra issue.