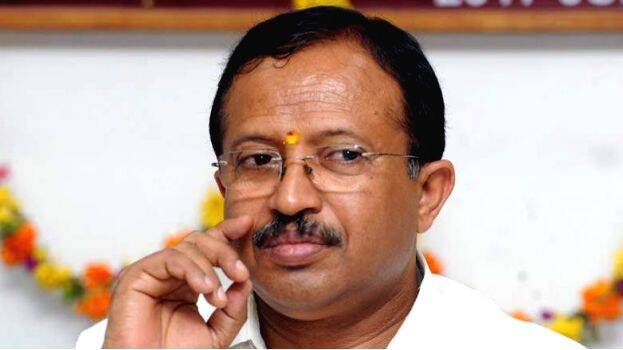 NEW DELHI: Earlier, Congress leaders had alleged that the women parliamentarians including Ramya Haridas MP were manhandled by male marshals of the Lok Sabha during a protest against the Maharashtra government formation. Now, minister V Muraleedharan has come out criticizing the Congress MPs for breaching the regulations of the Parliament.
According to the minister, the Congress MPs from Kerala have violated the rules and regulations of the Parliament. "The decision to suspend two Congress MPs was taken as they continued to protest even after the closing of the procedures of the Lok Sabha. However, the security personnel were asked to step in as the Congress MPs refused to stop their protest. It was at this moment, Sonia Gandhi ordered two women MPs to interrupt the male marshals and now they are trying to turn things upside down by putting the blame on the security staff," he said.
He further said that the reports about the alleged manhandling are fake. "The Congress MPs tried to interrupt the security staff who entered the house as per the order of the speaker. Congress MPs including Ramya Haridas must apologise for such unruly behavior. They must remind themselves that the Indian Parliament is not like Kerala Assembly where they can escape from punishments even after violating the rules of the House," he added.