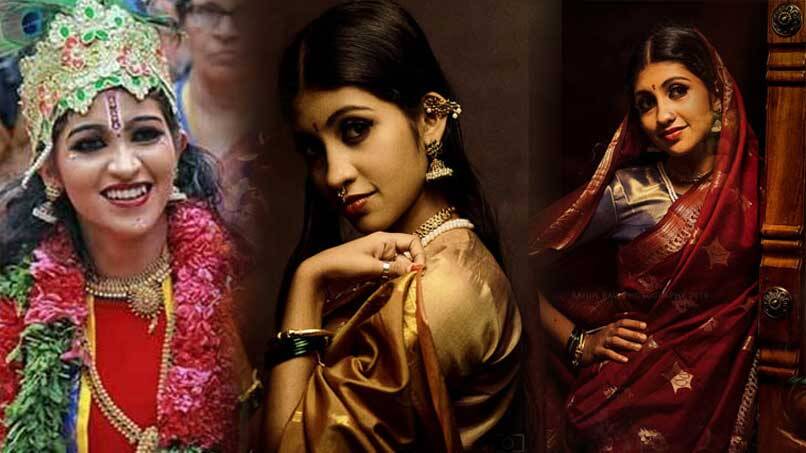 People might not have forgotten the girl who became a star overnight with videos and pictures of her performance as 'Lord Krishna' during Ashtami Rohini festival. Pics of Vaishnava, the girl behind that beautiful smile, dressed up as Krishna went viral on social media. We didn't hear from Vaishnava after that.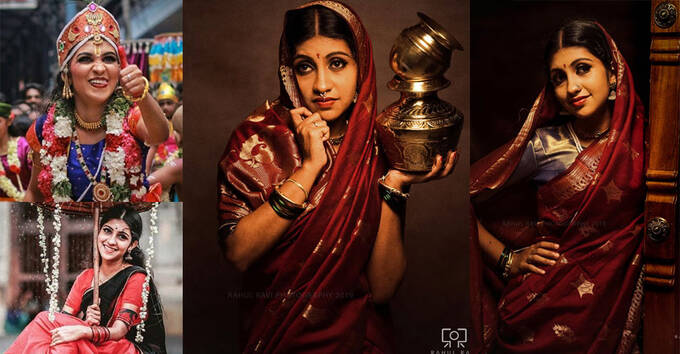 Now, she has set the internet buzzing with another set of pics. In these pictures, she is dressed up like the pictures of the legendary painter Raja Ravi Varma. Vaishnava's pictures resemble the original paintings so much that even her expressions match.
Photos were taken by photographer Rahul Ravi.