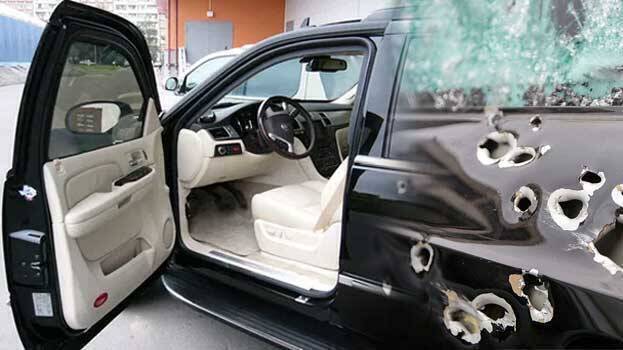 THIRUVANANTHAPURAM: At a time when the state is facing a severe financial crunch, the government is planning to buy bullet proof vehicles. Soon after the move to rent helicopter sparked a controversy, reports say three bullet proof vehicles will be purchased in the name of VIP security. The plan is to buy cars from a Japanese company without inviting a tender. The expense expected is Rs 1.5 crore. The state has presently four bullet proofs and in addition is planning to buy more vehicles. Reports say the cars are bought using centre's fund allotted for the police.
The state has two Tata Safaris and two Mitsubishi Pajeros. Two bullet proofs were bought last year for an amount of Rs 1.10 crore. The home department had sought an explanation from the action of the DGP who paid 30 % in advance for the purchase without inviting a tender. Security reasons were cited for not inviting tenders. Although helicopter is hired in the name of Maoist threat, there are talks in the police department that they are for chief minister and other ministers' aerial survey. The advice the government got was that if the helicopter is hired in the name of Maoists and rescue operations, no problems will occur. During the tenure of the previous LDF Government, Kodiyeri Balakrishnan made an attempt to purchase one copter. It had to be shelved when it stoked a controversy.
Meantime, the move to rent a copter permanently for the police for emergency services sparked a controversy. There were criticisms that a company which offered a better service at a lower cost was avoided. It is also alleged that the government is engaged in incurring losses following the intervention of chief minister's advisor Raman Srivastava. The decision was to rent a copter from Pawar Hans in Delhi for an amount of 1.44 crore monthly for 20 hours. For every additional hour, Rs 68,000 should be paid. However, Chipson Aviation in Delhi had promised to rent three copters for Kannur, Kochi and Thiruvananthapuram for the same amount. They also assured service for 60 hours instead of 20 hours. However, it has been alleged that they decided to give the deal to Pawan Hans refusing the other. When the deal was to sign on the 10th of this month, Chipson Aviation lodged a complaint to the chief minister pointing all these.