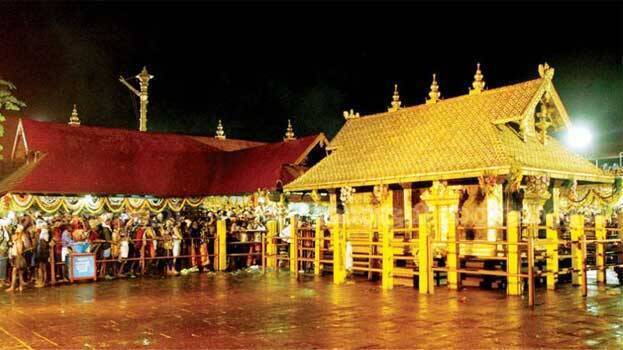 SABARIMALA: The tittle-tattles are that criminals have 'sneaked into' security staff appointed temporarily at Sabarimala in the wake of Mandalam season. Police started probing the past activities of security staff following the complaint that Ayyapa devotees were subjected to third degree torture during the last season.

This was reportedly confirmed in the investigation and the report in this regard has been submitted to the DGP.

The CCTV had captured the visuals of Thiruvananthapuram native and security staff member Aneesh, twisting the hands of an Ayyappa devotee.

When an inquiry was conducted, he was found to be an accused in cases in about five police stations. The cases have been charged for murder attempt, inciting violence and trespassing on house premise. It was also found that among the staff members, there were even mobile robbers.
There are also allegations that a Thiruvananthapuram-based party leader had pulled strings to get certain party loyalists appointed as security staff. However, appointment of policemen at Sannidhanam has been made after a screening to exclude policemen with criminal background.
Meanwhile, there have been instances of devotees mistaking Devaswom Board-appointed security staff for policemen as both have kakhi uniforms.
Kerala police also feel that presence of criminals among security staff has brought shame to it, as well.