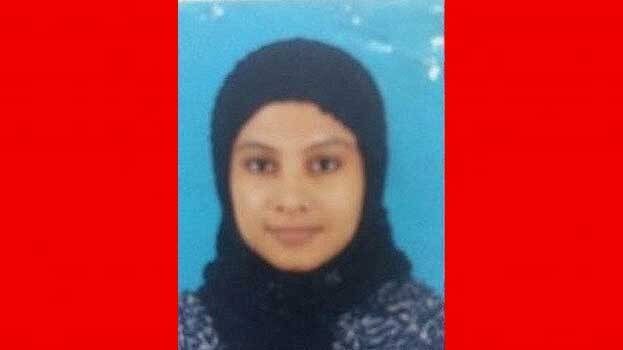 NEW DELHI: Reports coming in suggest that an Ernakulam native woman who had joined ISIS has surrendered. The woman has been identified as Sonia Sebastian, 32, alias Ayisha, a resident of Vytila in Kerala. She was among the 21 men and women from Kerala who left 'India in 2016 in batches to join the Islamic State in Khorasan Province in Afghanistan'.

Ayisha is the wife of ISIS recruiter and Thrikkaripur Udumbuthala native Abdul Rashid, who had been murdered. NIA has informed that procedures have been initiated to bring her back to India.

A few days ago the country had got the information that about 600 ISIS terrorists had surrendered in Afghanistan and among them one was a Malayali woman.

The photos of surrendered terrorists were made available in the public domain and among them Sonia's picture became noticeable. In the picture, Sonia was seen carrying a child. It is not known what happened to the child.

In 2016, Sonia and Abdul Rasheed reached Afghanistan by walking . He had taken with him 21 people including Sonia for recruiting them in ISIS.

Before meeting Rashid, Sonia was a Christian and she had also secured Engineering and MBA degrees. Rashid was a teacher in Kozhikode Peace International School. He had roped in Muslims and youths from other religions to join ISIS.