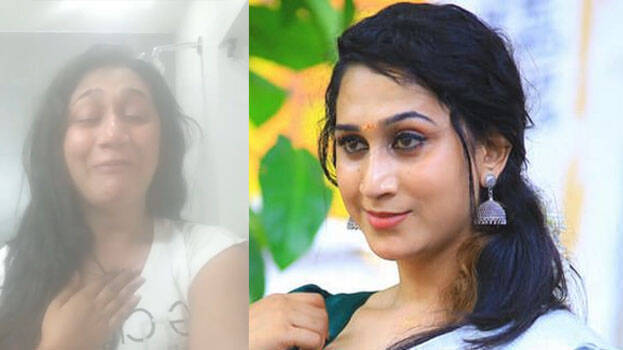 Actress and transgender Anjali Ameer is facing a death threat from her living together partner. She levelled the allegation against V C Anaz, a native of Koduvally in Kozhikode. She revealed the incident via a Facebook live. She said that she is on the verge of committing suicide and he will be the only one responsible for it.
Her post said
'Friends I have to say that in many situations, I had to engage with a person with whom I was in a relationship for the past two years. When he cheated me first, I shared a post in the Facebook. Now he is saying that if I don't live with him, he will either kill me or pour acid on my face. I don't want to live with him anymore. I hate that person. I have complained to the police. He owes me Rs 4 lakh.


'We were staying together in a house though we were not mentally close. For a year and a half, he has not gone for work. He thinks that I don't have anyone to ask. I am on the verge of committing suicide. I came live as I am mentally and physically paralysed. I have no one else to tell not even my parents, and that's why I came live. I asked him to leave me alone. I just have to tell his parents that if you don't want him just kill him. Why making others miserable,' she said.