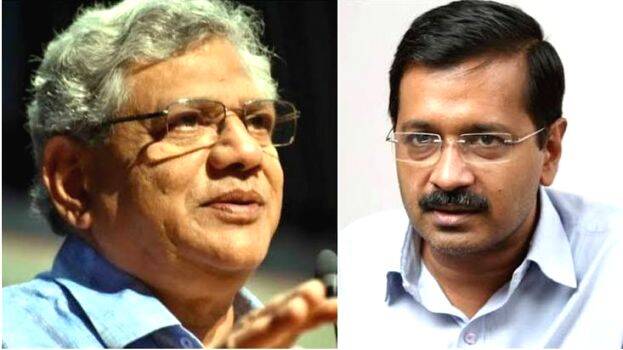 NEW DELHI: CPI(M) leader Sitaram Yechury on Friday criticised the police encounter of the accused in the Hyderabad rape case. While questioning why the law put in place for women safety is not being implemented properly, he said that extra-judicial killings cannot provide a solution to the problem of safety of women in the country.
"Extra-judicial killings cannot be the answer to serious concerns over the safety of women," he said on Twitter. He further went on to add, "How we must secure the lives and dignity of each of our citizens, must be what civilised societies are about. Justice can never be retribution. Why is the tough law put in place on the safety of women after the 2012 Delhi crime not being implemented properly?"
Meanwhile, Delhi CM Arvind Kejriwal too expressed concerns over the police encounter in Hyderabad. According to Kejriwal, people expressing happiness over the killing of the accused shows that they have lost faith in the criminal justice system of the nation. "The rape cases that have come to light of late, shows that people are in anger whether it is Unnao or Hyderabad, so people are expressing happiness over the encounter. It is also something to be worried about, the way people have lost their faith in the criminal justice system," he said.
Kejriwal also urged all the governments to take action to ensure the strengthening of the criminal justice system.