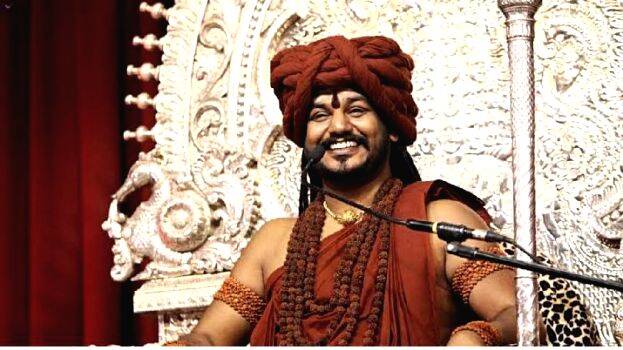 NEW DELHI: Self-styled godman Nithyananda, who has been accused of rape and sexual abuse, was recently seen challenging the Indian judicial system in a video that was on social media platforms. The video shows the accused declaring that nobody can touch him.
Nithyananda appears to be addressing an audience in the video. "I will show my integrity to you by revealing the reality and truth to you. Now nobody can touch me, I can tell you the truth - I am Param Shiva. Understand? No stupid court can prosecute me for revealing the truth. I am Param Shiva," he says in the video. He is also seen assuring his followers that they will not have death. Meanwhile, officials are yet to confirm the source and date of the video.
The spiritual entrepreneur had fled the country last month soon after Gujarat police launched an investigation against him over sexual abuse and abduction of two children.
Earlier in the day, India said that the passport of Nithyananda was cancelled and a fresh application was denied as he did not get the requisite clearance from police and several criminal cases have been lodged against him.