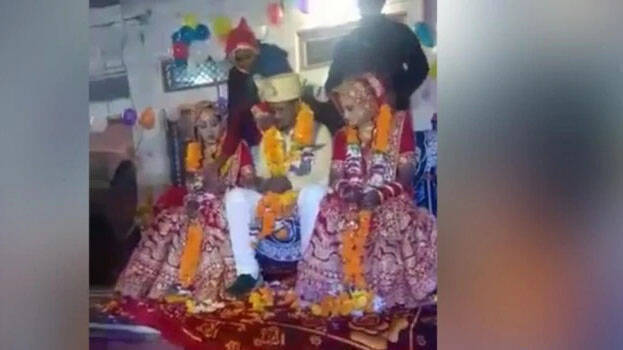 BHOPAL: The Gudavali village in Madhya Pradesh's Bhind district witnessed two women, who are cousins, marry the same man at a wedding ceremony recently. The groom is Dileep, a native of the village.
According to reports, it was Vinita, Dileep's wife, who asked him to marry her cousin Rachana. Both Vinita and Dileep have been married for over 9 years and have three children. Following his wife's request, Dileep married Vinita once again along with Rachana at the ceremony.
Sources said that Vinita made the request to her husband as she was not able to take care of the children due to her poor health.