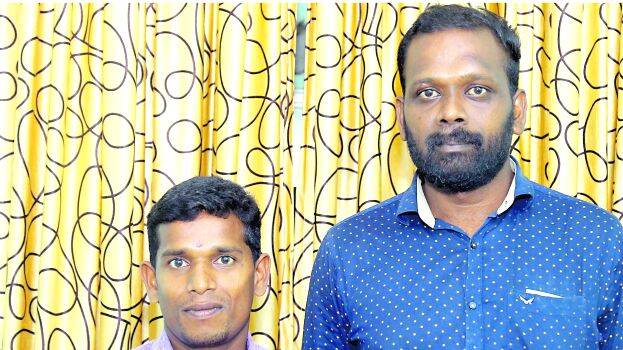 SABARIMALA: Two persons who swam across Pamba River to offer 'Niraputhiri' to Lord Ayyappa was given job in Devaswom Board. The two were appointed as temporary employees for Hundi counting at Sannidanam. Both entered the job after receiving an appointment order and offered prayers to Lord Ayyappa.

It was during the 2018 Kerala Floods that Joby and Binu swam across Pamba River to get the paddy bundle across to Sannidanam in order to keep the tradition of Niraputhiri. Joby was a tractor driver in Pamba and Binu was an assistant.

Devaswom Minister Kadakampally Surendran gifted a cash prize of Rs 5001 to the duo to appreciate their bravery. He also said that a job for them will be in consideration. They applied for a job in Devaswom Board, which wasn't considered by the board then.