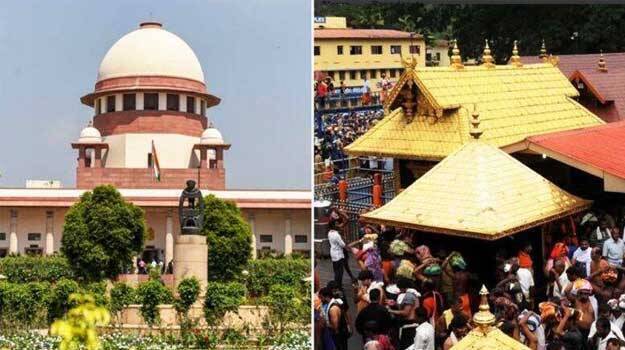 NEW DELHI: The Supreme Court has made it clear that it will not order police protection to women activists Rehna Fathima and Bindu Ammini for going to Sabarimala temple. The court said it won't consider, for now, their petitions, seeking police protection for their Sabarimala entry.

"We don't want atrocities in Sabarimala, as the situation in the country is explosive. We are well aware of the fact that the current Supreme Court verdict is in favour of women's entry. There is no stay for that but since the review petitions on Sabarimala verdict has been handed over to larger bench, you will have to wait till a final verdict is out. If the final verdict is in favour of all-women entry we shall order protection for you," Chief Justice Sharad Arvind Bobde court observed, while considering separate petitions of the women activists, who had sought police protection to go to Sabarimala.
Rehana had sought police protection while Bindu had pleaded with the court to issue direction to Kerala government for implementing women's entry verdict in Sabarimala.

The court also added that formation of the larger bench that would take up the review petitions would be expedited.
However, when Rehana and Bindu said they need police protection as their life is under threat, the court replied, "in that case you could give application for police protection but it will have nothing to do with your petition regarding Sabarimala entry".