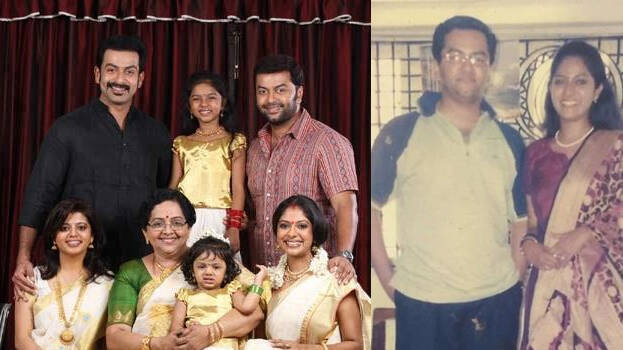 Actor Indrajith, wife Poornima and children are all active on social media. They often share news about their films and family on social media for their fans. Most of them become noticeable.

Now, what has evoked curiosity is Poornima's post of a picture clicked during her romantic days with her hubby.

Her FB post:
"He proposed to me on that day!
The day we clicked our very first pic together.
I was 21, he was 20 ! I was an actor and he a student!
I remember this day so clearly. Gosh!! We were so much in love! Our hearts thumping loud and throats running dry...it feels like yesterday 🙂
And guess what ??
Pic courtesy: Sukumaran Mallika
I wonder if she ever knew what was cooking in our heads when she was clicking this !! Knowing her well now, I bet she did !!
3 years of courtship and 17 years of marriage, we did well Indra! Indrajith Sukumaran
Toast to us🥂
Happy Anniversary ✨