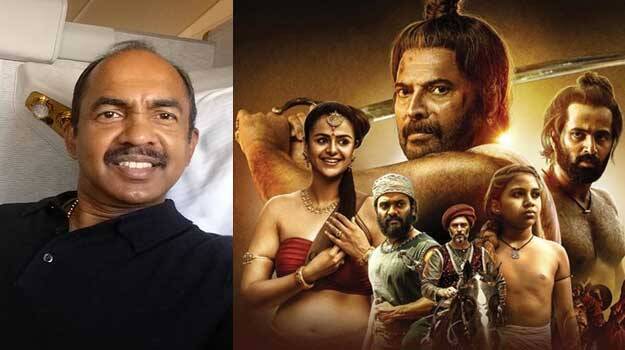 When mega-budget film Mamangam has evoked mixed responses from audiences, its producer Venu Kunnappilly is on cloud nine and has expressed his gratitude to all those who stood with him during the making of the film.

His Facebook post:

"Mamangam news… Yesterday was that good day…The dream called Mamangam have reached before you.
It was a journey of almost two years. Tiresome but interesting. Of course, it was a journey when we had to chop off what needed to be chopped….

Across the world, people have accepted it with great excitement.

We visited a number of theatres yesterday… The reports from about 2000 centres, where the cinema was screened, were exciting.

Till Friday morning, the collection is above Rs 23 crore 💪... Though many tried to ruin the cinema that is filled with surprises and innovations, we phoo phooed them.

...This is the product of the hard work of thousands of people….also crores of rupees…
I remember all those who were with me and all those who tried to disrupt the film from the beginning of the shoot till day of the release… Let hired writers continue their job 😁... This cinema will be an inspiration for future mega projects…'