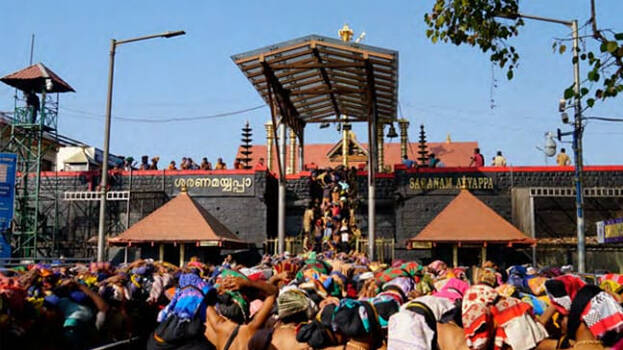 NEW DELHI: The Empowered Committee organised by the Supreme Court said that it doesn't agree with the Devaswom Board's decision to increase the number of devotees who arrive at Sabarimala.
As per the master plan, the number of devotees arriving at Sabarimala was restricted to 36,000. The Devaswom Board had noticed that devotees just who arrive at Sannidhanam later in the day will need to stay static in the holy location for worshipping and then the wide range of devotees may not be controlled.
The Devaswom Board had submitted an application to the HC to double the number of devotees arriving at Sannidhanam from 36,000. SC had directed the Empowered Committee to conduct a detailed study and submit a report on the same.
Meanwhile, Devaswom Board President N. Vasu said that the board had no idea the way the committee got the believed range pilgrims to 36,000 per time and there are times whenever Sabarimala draws up to 100,000 men and women. The choice of this Committee was unilateral, he alleged.