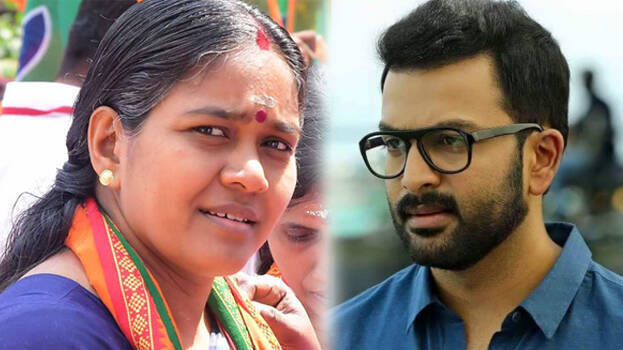 Several actors like Prithviraj had come out in support of Jamiya Miliya students who had come out in protest against Citizens Rights (Amendment) Bill. BJP leader Shobha Surendran on Tuesday took to Facebook to seek certain clarification from those actors.
Her Facebok post:

Certain actors like Prithviraj, Indrajith, who had expressed their support to Jamia Millia Islamia varsity students who had indulged in mob violence, should give clear answer to these questions.
Whom do you side with? Are you with people who are residing illegally in India or with the Union government, which had brought about amendment in the law to give citizenship to legal refugees?
Are you with the country or with the people who trying to destabilise the country? Are you with Parliament or with pro-arsonists who don't give any value to the assurance given by the prime minister or home minister that the bill will not be against any citizen of India.

Actors including Prithviraj, Indrajith and Parvathy Thiruvothu, who propagated wrong stands, eying 'likes' and promotion of their films still have time to understand facts correctly. In the answers to my questions, one can know how much is your wisdom and whether you are ready to correct yourself.

Kerala is curious to know about it. Some had glorified Jamiya Miliya mob violence as a revolution that started from homes. Do you still have that stand in your mind?"