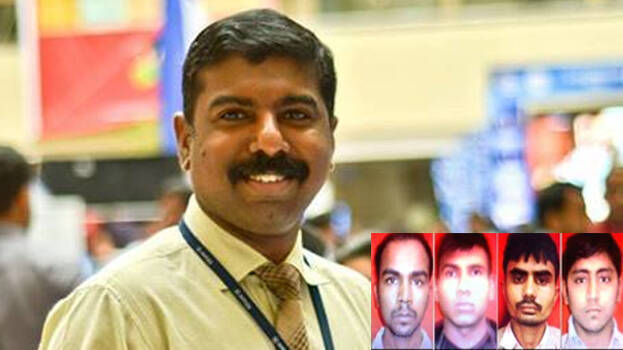 THIRUVANANTHAPURAM: There were news that authorities of Tihar Jail were not able to find hangmen to hang the accused in the Nirbhaya case. Due to the relatively small number of executions, the need for executioners in India is very rare. When all arrangements including the ropes to hang the accused were ready, a hangman was not obtained.
Many had sent applications to Tihar Jail for the task. There were reports that Keralites are also among them. Raymond, a software tester of an IT Company in Technopark from the capital city has come forward saying that he is the Keralite. Raymond Roblin Donston sent the application via mail to the President and Tihar Jail superintendent expressing his desire to hang the accused. Around twenty youths from the country have applied seeking opportunity to execute the four accused in Nirbhaya case.
Raymond hailing from Kollam is showing interest in executing him not because he is enthusiastic. Raymond, who was a NCC cadet during college days, obtained training on how to make the noose for the execution. He said that he have studied in detail the slight preparations of it.
Raymond is worried on the delay in executing the verdict due to lack of executioners. The delay in implementing justice is denial of justice not only to Nirbhaya but to all women in India, he said.