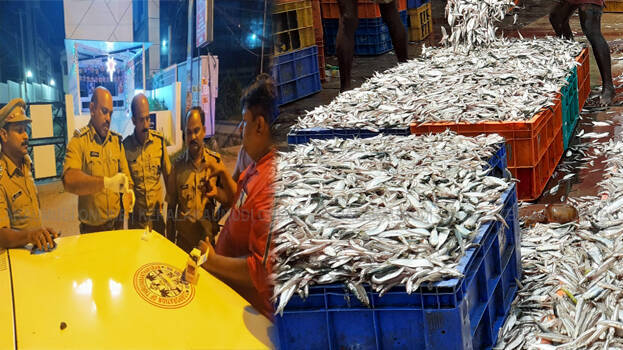 THIRUVANANTHAPURAM: Operation Eagle A Squad of corporation's health department seized formalin laced two and a half tonnes of fish. Red snapper fish found stuffed in 95 boxes of Karnataka registration lorry was seized during vehicle inspection Thursday morning. The presence of formalin was noticed in an examination conducted by the squad using formalin detection kit. Two employees of the lorry was questioned by the Eagle A Squad. They said the fish from Mangalore was loaded in the lorry two days ago for sale at Pangode market.

Though it was an insulated van it did not have the facility of a freezer. The fish mixed with formalin and ice was filled in plastic boxes.
The fish seized along with the vehicle have been shifted to the corporation office. Corporation employees said they will bury the fish seized. The squad contained health inspectors Sujith Sudhakaran, Shaji K Nair, Meenu S S and junior health inspectors Aji and Rajesh.