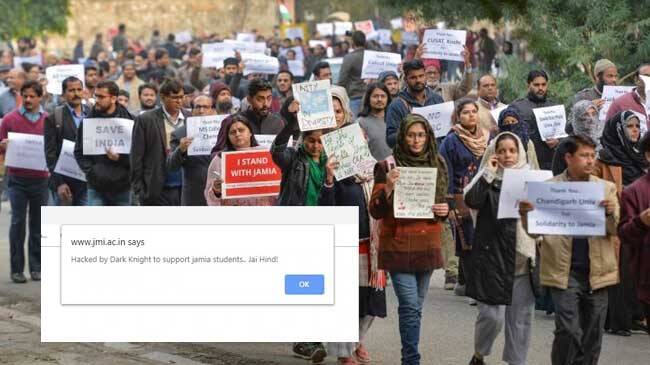 NEW DELHI: The official website of the Jamia Millia Islamia was hacked on Thursday by a group called Dark Knight hackers. The group, which extended support to the students protesting against the Citizenship Amendment Act (CAA), did not tamper with the contents of the website.
"Hacked by Dark Night to support Jamia Students... Jai Hind!," read the message on the website.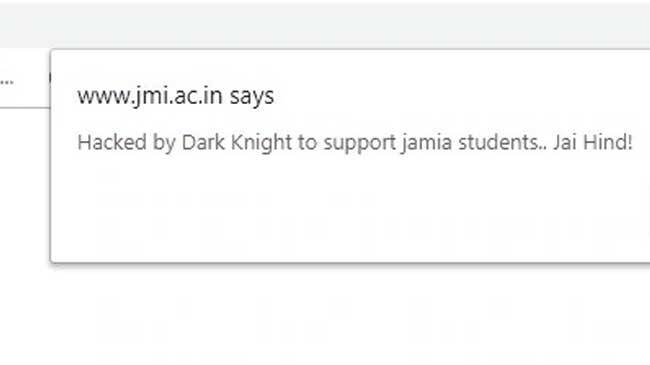 The website also said, "Brave students of Jamia keep fighting against the oppression. Don't let the movement die. Every time they hit you Rise up stronger! Rise up stronger! Rise up stronger! Rise up stronger!"
The hackers also criticized the central government and the BJP for discriminating against the country's citizens in the name of religion. "Modi-Shah thinks we are dumb like their followers but we the students read. We know how the first people would be declared foreigners by NRC and then everyone will be absorbed back through CAA except our Muslims," the message read.