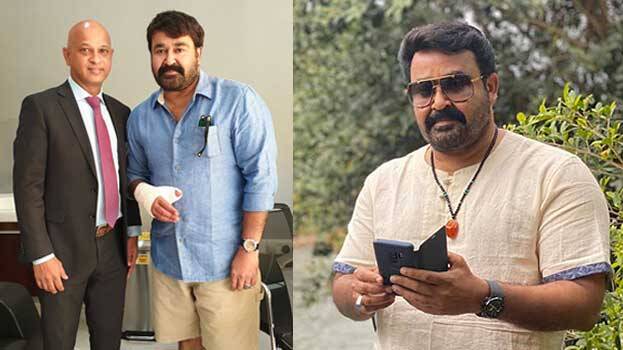 Actor Mohanlal took to his Facebook page to express gratitude to the doctor who gave urgent medical treatment for his hand. He has posted a photo of himself with Dr. Bhuvaneshwar Machani, an advanced surgery department doctor at Burjeel Hospital in Dubai.

"Thank you Dr Bhuvaneshwar Machani (surgeon at Burjeel Hospital For Advanced Surgery) for taking care of my hand with your expertise"- Mohanlal captioned the photo.
Fans and well-wishers have showered in with comments wishing Mohanlal a speedy recovery. The actor had recently appeared in some stage with a bandage on his hand.
The trailer of Mohanlal's upcoming release 'Big Brother' was released on Friday. The movie that's made on a budget of Rs 25 crores will hit the theatres in January.