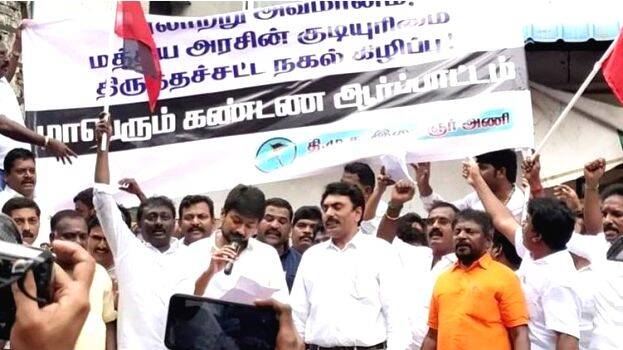 CHENNAI: The Madras High Court on Sunday allowed the DMK to conduct a peaceful rally in Chennai city on Monday as part of the protest against the Citizenship Amendment Act. The court made the direction after hearing a Public Interest Litigation against the anti-CAA rally.
Meanwhile, the court directed the police to use drones in order to capture the visuals of the anti-CAA rallies that are conducted without the permission of the police.

The court made the order after hearing a petition filed by Indian Makkal Nadram which claimed that the rally by DMK would pose a great threat to the law and order in the city. Earlier, the police had denied permission to the rally.