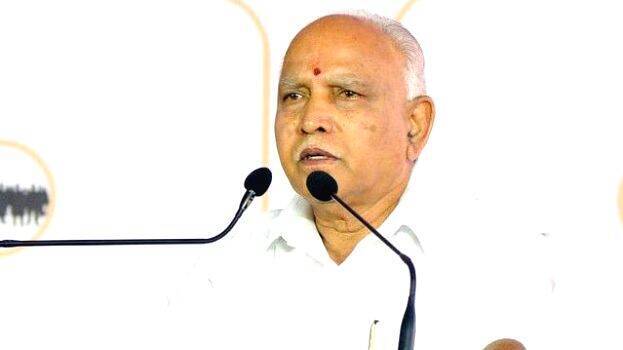 THIRUVANANTHAPURAM: Karnataka CM BS Yeddyurappa came up with a response to the protests against him at Thiruvananthapuram. He tweeted that not everyone can be blamed for the actions of some.

"The protests against me during a private visit was a planned one. However, it's not right to blame the whole state because of this. May such incidents don't hamper the dignity of the state", Yeddyurappa tweeted.

Earlier in the day, three activists of the Youth Congress waved black flags at Karanataka Chief Minister, BS Yeddyurappa, as he arrived at the Thiruvananthapuram airport to board a flight to Kannur. He arrived at the state capital last evening to offer prayers at the Sree Padmanabhaswamy Temple here.

The activists, who were standing near the parking area, waved black flags at Yeddiyurappa and shouted "go back" as his motorcade reached the airport. The three were immediately arrested and removed, police said.