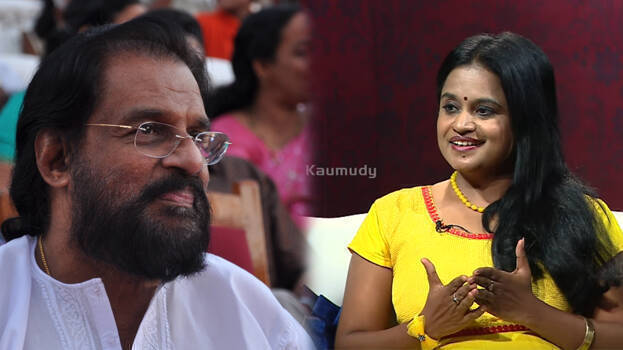 Playback singer Saritha Ram is a well-known name in film music industry. All genres of song come easy to her. However, she had a rare opportunity at the age of 10.

At that tender, she got to record a duet with iconic singer K J Yesudas. In the very next year she sang another duet with S P Balasubramaniam and such memorable things kept happening in her life.

In a recent interview to Kaumudy TV, Sarita recounted the moments she recorded that song with the legendary singer. "I was lucky to sing with Dasettan. Suseelamma had told me that it was a record since no one of my age had sung any duet with Das sir.

I was ten when I sang Madhumasa Ravupol… It was a pukka duet. Das sir was doubtful about my singing. He wondered whether my voice was matured enough to sing that particular song as I was a small child. When I sing it, there should be a perfect match with the male singer. Luckily my voice had a matching tone.

The recording took place at Tharangini studio. It was the biggest luck of my life," Saritha said.