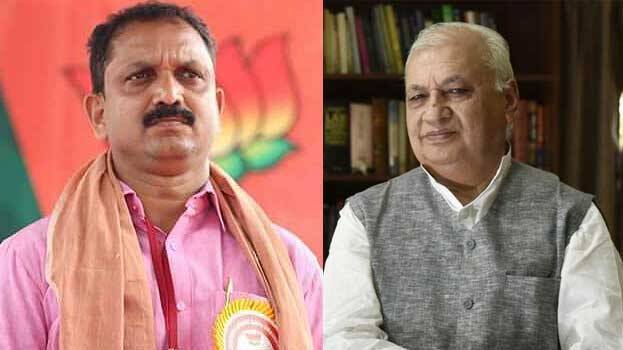 BJP State general secretary K Surendran has given a strong reply to the allegations levelled by the Congress and CPM against State governor Arif Mohammad Khan.

"Over the past several days, ministers and Opposition leaders have come out with strong criticisms against reverent Kerala Governor. The biggest crime he has done is that he talked in favour of an act passed by Parliament.

Earlier you have seen only governors who just used to read what you wrote and gave…
Now the governor has started probing mark scam and irregularities in universities. Besides this, he is executing his constitutional liability in several cases related to the swindling of unaudited money from government exchequer.

His critics are making moves well in advance after foreseeing that the governor, as long as he continues in his post, will be stumbling block in their anti-constitutional ways and broad daylight loot of the public money.

I have only one thing to say - the governor is not a 'chenda' (a percussion instrument) to be drummed as and when they wish. Kudos to the governor who has sharpened his senses to execute his constitutional liability…(sic)," Surendran wrote on his FB page.