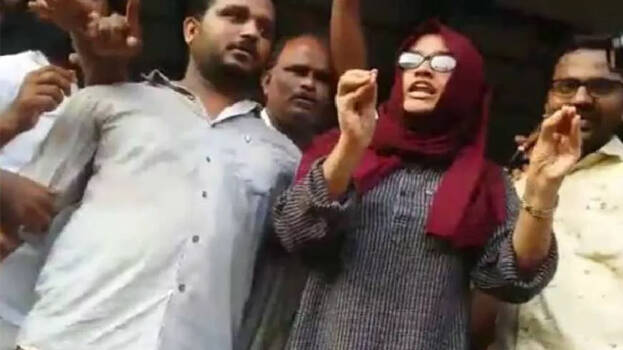 KOZHIKODE: The remarks of CPI (M) workers against the Jamia Milia student Ayesha Renna has stirred up controversy. In a video that circulated on social media, Ayesha was asked to shut up and the remark 'you should express your opinion at your home' especially stood out. Amid the growing outburst against the remark, Ayesha herself has come up with a response.
Ayesh said that there are baseless rumors that I have apologized. "I asked the shouters to shut up. What women empowerment are these people speaking when they ask women to say opinion only at home?" Ayesh asked.
"They demanded an apology from me for speaking against Pinarayi. There was no change in my stand. I was not ready for an apology. They yelled by demanding to say my opinion at home. They used abusive words. The rage inside CPI (M) workers coming out and the opposition against a Muslim woman coming to the forefront was seen there. There were attempts to divert attention from the anti-CAA protests. Such incidents won't affect the protests at Jamia"-Ayesha said in an interview with a prominent media.