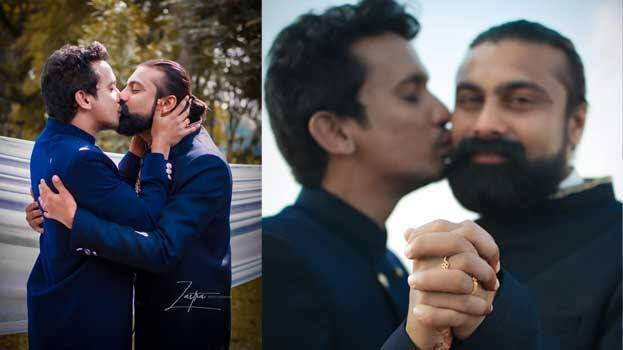 BENGALURU: Nivedh Antony Chullikkal and Abdul Rahim are the second gay couple from Kerala to have got married.

Kochi native Nivedh and Alappuzha native Rahim got married at Chinnahanapalli in Bengaluru on Sunday noon. For the past five years, they have been in love. At the time of their marriage, they were wearing blue sherwani.

The marriage arranged in Western style was also witnessed by their close relatives and friends. The marriage was simple: both exchanged rings and kissed. The male-male couple said they had drawn inspiration for the marriage from Kerala's first gay couple Sonu and Nikesh.

Nivedh is working as a client coordinator of an institution in Bengaluru.

Rahim, on the other hand, is a Telephone engineer in UAE. Nivedh said that her adopted transgender daughter had made all arrangements for the marriage.