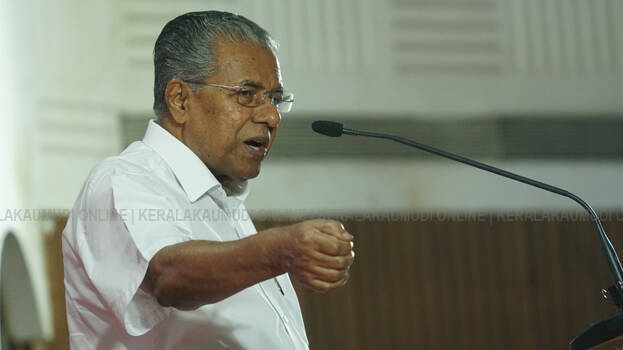 THIRUVANANTHAPURAM: Chief Minister Pinarayi Vijayan moved a resolution demanding scrapping of the controversial Citizenship Amendment Act (CAA). The act is creating anxiety in the country and has destroyed secularism, the chief minister said. The act is unconstitutional and will lead to religious discrimination, he added. Pinarayi said the act raised a wrong message about our country in the international community. The present anxiety should be solved. The resolution is that it embraces a tradition that respects religious belief and not religious hatred. The census work should go ahead with the cooperation of the people. As per the views put forward by the centre, census proceedings will be a cause for concern. That is why the government decided to stop setting up the National Register of Citizens and National Population Register.

The chief minister said there will be no detention centres in Kerala to accommodate those expelled from their citizenship. The government will not take any steps for detention centres. A constitutional perspective should be set after dropping CAA. The chief minister moved a resolution ratifying the extension of the reservation for SC and ST in the Assembly and the Parliament for another decade. Meantime, the government rejected opposition's request to ask centre not to issue a notification on CAA. The government said it would not accept opposition's demand. BJP leader opposed the resolution and termed it as unconstitutional.
V D Satheesan MLA asserted that Hindus of the country would join the fight against the act. Hindus in India are not pseudo-nationalists like the Sangh Parivar. They have participated in the freedom struggle. He said the act was a clear ploy to divide and rule, against the spirit of the constitution and a clear violation of the constitutional guarantee to equality. Congress lawmaker Shafi Parambil agreed. Kerala always shows the country the right path. It is time the state also stood up to its reputation, he said.