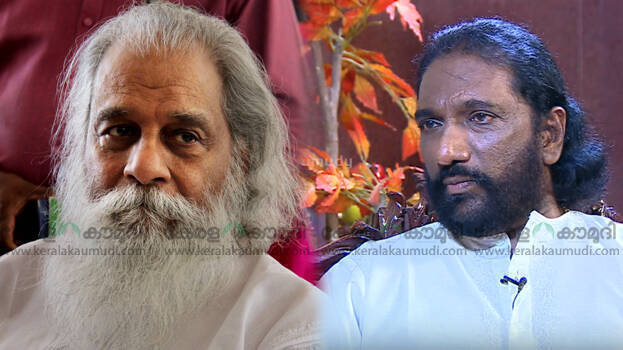 K G Markose is a down-to-earth singer, who rose to fame through ganamelas, singing films songs of Yesudas in the latter's style of rendition.
He has also sung a bunch of Malayalam songs besides about 10,000 Christian devotional songs and Mappila songs.

"Israelin Nathanayi Vazhumeka Daivom…" is his hit devotional song.

However, there is a flip side to his story. A hard-core fan of Yesudas, Markose always appeared in the public dressing up in white jubba, mundu, white watch, white sandals and white colour watch. All this, besides imitating Yesudas' voice in singing his song. This had attracted appreciation as well as criticisms.

In a talk given to Kaumudy TV recently, Markose opened up on the criticisms he had to face for singing and dressing up like Yesudas. "During my days in the film industry, the big phrase I used to hear was 'keep him away because of imitating Yesudas'. Later, several times I used to think whether Yesudas is a person too unworthy to be imitated.

He is a big university in music. We have to learn many things from him with respect to voice, rendition and pronunciation. Singer K S Chithra has sung songs of Lataji (Latha Mankeshkar) as a tribute to her. Nobody says anything about her but when I sing as a tribute to him, it becomes imitation. Nobody has done any tribute to him but I have done it. I have sung many of his songs. I don't know why no one is making any tribute to Dasettan. Why is he being degraded…especially Malayalis?" Markose quips.