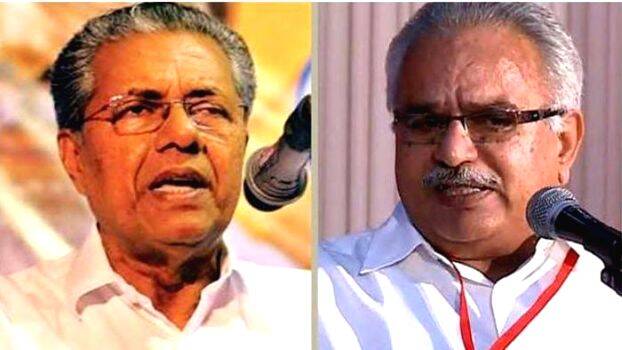 THIRUVANANTHAPURAM: CPI Secretary Kanam Rajendran on Saturday lashed out at CM Pinarayi Vijayan for not mentioning the name of erstwhile chief minister C Achutha Menon on the occasion of the 50th anniversary of the Land Reforms Act. While stating that it was Achutha Menon who introduced the Act in 1969, Kanam asked Pinarayi not to give that credit to someone else. He was speaking at a seminar in Thrissur.
'One cannot hide the sun and truth forever. Likewise, it would be wise if the chief minister gives due credit to those who deserve it," he said. Earlier, Pinarayi had stated that he had left some names during his speech as he did not want to mock them. Following this, a controversy broke out with CPI members alleging that the chief minister had purposefully ignored the name of Achutha Menon.
Kanam further added that Achutha Menon was responsible for making the Land Reforms Act as it is today while the opposition had opposed it. Finance Minister Thomas Isaac was also present at the seminar.