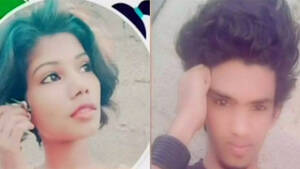 THIRUVANANTHAPURAM: In a horrific incident, a youth committed suicide after murdering his girlfriend in Thiruvananthapuram. The incident took place near Karakkonam where the youth murdered the girlfriend by slitting her throat.
The deceased girl has been identified as Ashitha. Following the murder, the youth attempted to commit suicide. Though he was rushed to the Medical College Hospital, doctors were unable to save his life. It is learnt that the youth had forcefully entered her house and attacked her.
According to sources, the youth has been involved in a relationship with Ashitha. After reaching her home in the morning, he attacked and murdered her, neighbours said. Ashitha's mother was also present in the house when the crime occurred.
Upon hearing Ashitha's cry, neighbors rushed to her house and saw her lying in a pool of blood. The youth, who was seen in a seriously injured condition, was soon rushed to the hospital. The motive behind the crime is yet to be found.