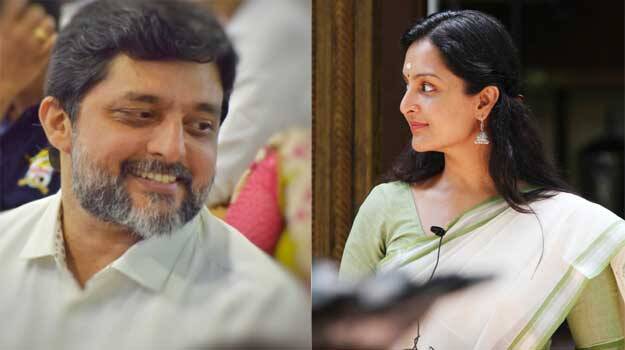 Manju Warrier holds a special place in the hearts of Malayali moviegoers. Her journey in cinema started with 'Sallaapam', which has now reached 'Prathi Poovan Kozhi'. Like her, Manju's brother Madhu Warrier is also a welcome figure. Madhu started his film career through the 2004 movie 'Wanted'. He then went on to play noticeable roles in movies but never made it to the top.
Madhu Warrier is now changing his focus to film direction. Manju Warrier and Biju Menon will be playing lead roles in the movie. In an interview with Keralakaumudi Flash Movies, Manju had a few words about her brother's directorial venture.
"My brother was behind this for some time now. He let go of his job to do cinema. Such is his love and passion for cinema. I've seen my brother struggling without achieving anything. I've seen him losing projects in the last phase. Now everything has come together. I want him to do well. Happy that I'm a part of this project. I think he told me the story after telling it to Biju Chettan (Biju Menon)", Manju said.