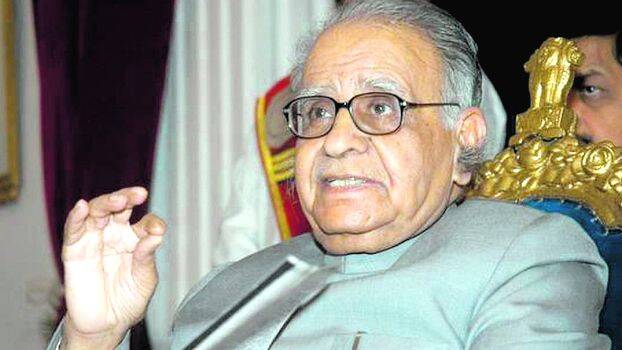 NEW DELHI: Former Kerala Governor Triloki Nath Chaturvedi (T.N. Chaturvedi, 90) passed away at Kailash Hospital in Noida last night. He was the Governor of Kerala from February 25, 2004 to June 2004.
T.N. Chaturvedi was an Officer of the Indian Administrative Service (IAS) and after retirement from IAS, Chaturvedi held the office of Comptroller and Auditor General of India from 1984 to 1989. He was honoured with the Padma Vibhushan in 1991. He was the Governor of Karnataka from 2002 to 2007.
TN Chaturvedi was currently holding the post of Chairman of Indian Institute of Public Administration in Delhi.