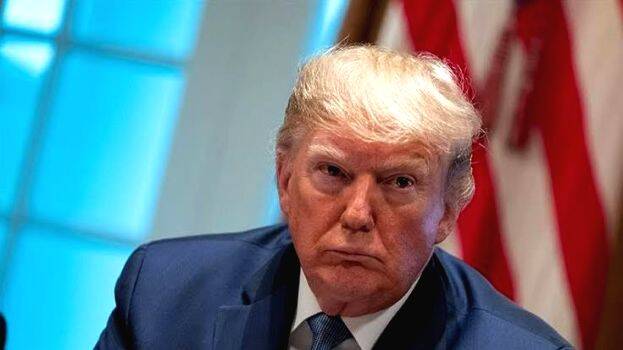 WASHINGTON: President Donald Trump on Monday repeated his insistence that Iran will not be allowed to obtain a nuclear weapon.
Writing in all-caps, the US leader tweeted: "IRAN WILL NEVER HAVE A NUCLEAR WEAPON!" The tweet came a day after Tehran announced it was further winding down observance of parts of an international deal struck to ensure that the country does not secretly develop a nuclear weapon under cover of its civilian nuclear industry.
Trump withdrew the United States from the 2015 deal negotiated under his predecessor Barack Obama.
Iraq's parliament called on Sunday for US and other foreign troops to leave as a backlash grows against the US killing of a top Iranian general, and President Donald Trump doubled down on threats to target Iranian cultural sites if Tehran retaliates.
Deepening a crisis that has heightened fears of a major Middle East conflagration, Iran said it was taking another step back from commitments under a 2015 nuclear deal with six major powers.
Iran's most prominent general, Qassem Soleimani, was killed on Friday in a U.S. drone strike on his convoy at Baghdad airport, an attack that carried U.S.-Iranian hostilities into uncharted waters.
Trump also threatened sanctions against Iraq and said that if US troops were required to leave the country, Iraq's government would have to pay Washington for the cost of a "very extraordinarily expensive" airbase there.
He said if Iraq asked U.S. forces to leave on an unfriendly basis, "we will charge them sanctions like they've never seen before ever. It'll make Iranian sanctions look somewhat tame." The Iraqi parliament passed a resolution calling for an end to all foreign troop presence, reflecting the fears of many in Iraq that Friday's strike could engulf them in another war between two bigger powers long at odds in Iraq and across the region.