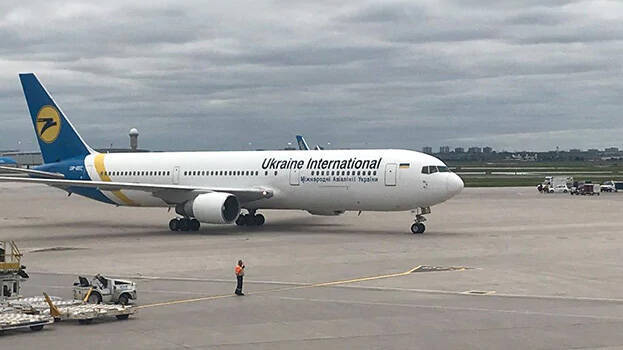 TEHRAN: A Boeing 737 aircraft belonging to Ukraine International Airlines carrying 176 people crashed on Wednesday shortly after take-off from Tehran's main airport, killing all on board, state media reported.

The plane had taken off from Imam Khomeini International Airport in the Iranian capital when a fire struck one of its engines. The pilot of the aircraft then lost control of the plane, sending it crashing into the ground.

The plane carried 167 passengers and nine crew members from different nations on its flight to the Ukrainian capital, Kyiv. The crash killed all on board, Iranian emergency officials and Ukraine's Foreign Ministry have confirmed.

Flight data from the airport showed a Ukrainian 737-800 flown by Ukraine International Airlines took off Wednesday morning, then stopped sending data almost immediately afterward, according to website FlightRadar24. The airline did not immediately respond to a request for comment.

Ukraine's President Volodymyr Zelenskiy extended his condolences to the families of the victims. The country's Prime Minister Oleksiy Honcharuk confirmed the casualty toll.

"Our task is to establish the cause of the crash of the Boeing and provide all necessary help to the families of the victims," said parliament speaker, Dmytro Razumkov, in a Facebook statement.

The majority of the passengers were Iranian nationals, Russia's RIA Novosti agency reported, citing Iranian authorities. Staff at the Boryspil airport in Kyiv, where the plane was headed, told that passengers on this flight are usually Iranian students coming back to Ukraine after winter holidays.

The crash came hours after Iran launched a ballistic missile attack targeting two bases in Iraq housing US forces in retaliation for the killing of Revolutionary Guard Gen. Qassem Soleimani.