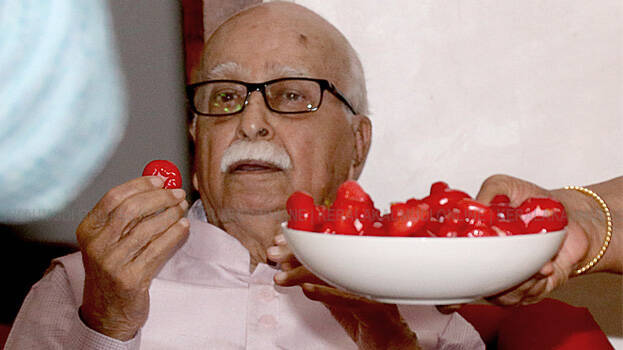 PONKUNNAM: Former deputy Prime Minister L K Advani enjoyed the ripe rose apples from the bowl. When he liked it, he tasted more of it. Then he had cold lemon juice added with ginger which beat the scorching heat. He relished the Kerala sadya with payasam. His mind was full and later had a chappathi.
Advani reached a resort in Elikkulam on his way to Thekkady for vacation. Advani along with his daughter Prathibha reached Nedumbassary yesterday afternoon at 12.20 pm. CGH Earth Group owner Jose Dominic and wife Anitha welcomed him at the homestay in Madukkakkunnu. He was served lemon juice and ripe rose apples.
He had lunch at 1 pm. As he had informed his desire to have Kerala items, a sadya was arranged for him by a team led by manager P A Devasya with items like avial and thoran. He continued his journey after resting for half an hour.
BJP district president N Hari, RSS Vibagh Shareerika Pramukh R Kannan, mandalam president R Renjith visited him.