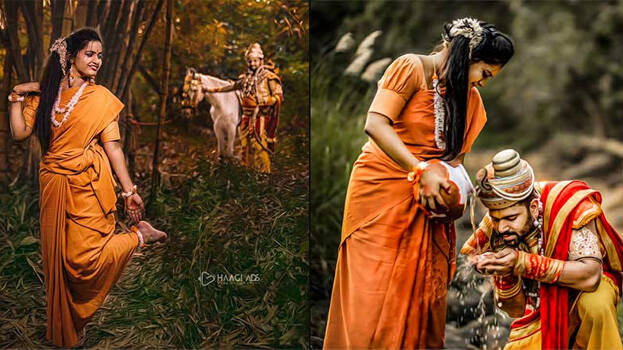 Pre-wedding photo-shoots had faced a lot of criticisms in the year 2019. New gen style photo shoots in Kerala even made news in the international media. No more controversies again, goes back to old-age photo shoots. The decision was taken by Hagi Ads Wedding Company. The bride and the groom were dressed up as mythological characters of Shakuntala and Dushyant for the photo shoot.
The pics show a thorn in her leg, giving water to Dushyant and embarrassed by love.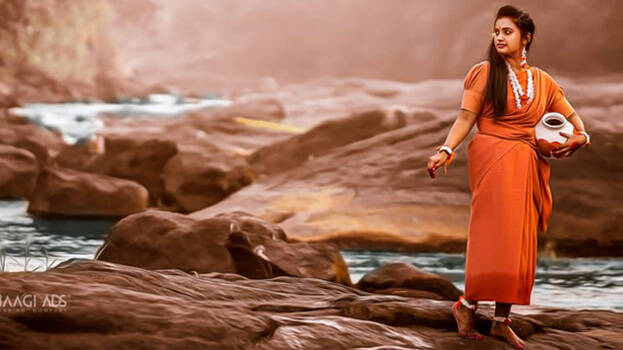 These beautiful pre-wedding shoots are going viral in the social media.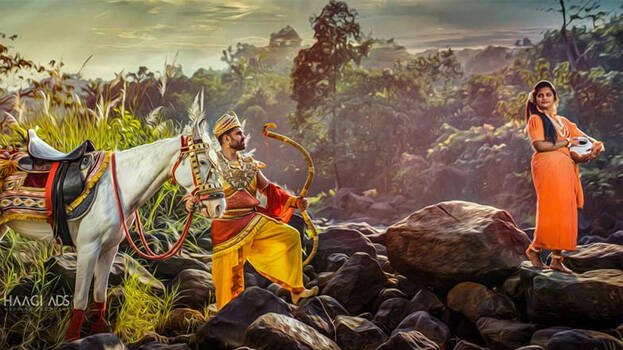 The groom in the photo shoot is Jinu, a native of Kayamkulam and a civil engineer in Canada. The bride is Arathi, a native of Thiruvananthapuram. The pictures were shot by Ajith Chavara for Hagi Ads Company in Haripad.
The studio authorities said they wanted something different and a beautiful photo shoot for everyone to enjoy without any controversy.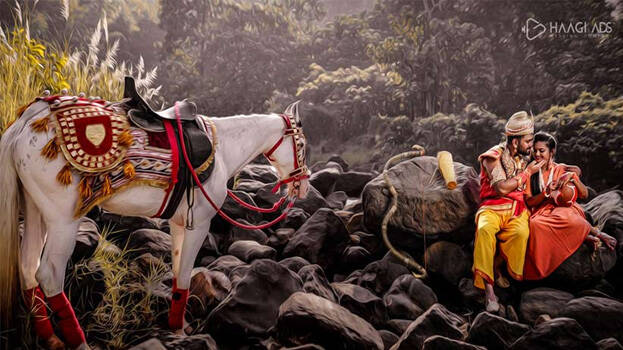 The location of the shoot is the shores of Karamana River in the capital city.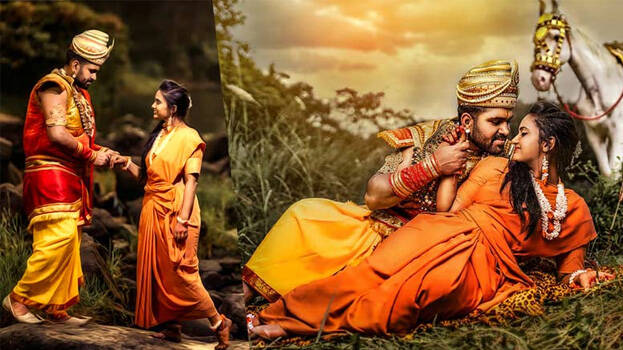 A 'Save the Date' video named Shakuntalam has been released by the studio.